Best Minister Award
Afghanistan's Minister of Public Health received the Best Minister Award in recognition to his efforts and achievements in the public health sector.
The award was given by Shaikh Mohammad Bin Rashid Al Maktoum, Vice president and Prime Minister of the UAE and Ruler of Dubai to Dr Ferozuddin Feroz during a plenary session on the first day of the World Government Summit (WGS) at Madinat Jumeirah in Dubai; on Sunday 10 February 2019.
The World Government Summit 2019 run from February 10 to 12 at Madinat Jumeirah in Dubai. The landmark event set to convene more than 4,000 participants from 140 countries, including heads of state and governments, as well as top-tier representatives of 30 international organizations.
The fourth instalment of the Best Minister Award in 2019, was organized in partnership with PricewaterhouseCoopers (PWC) Middle East, celebrated the dynamic ministerial leaders and their exceptional work in achieving excellence in the public sector. The eight aspects against which the nominations and assessments include social impact, economic impact, outreach, foresight, innovation, leadership, scalability and sustainability.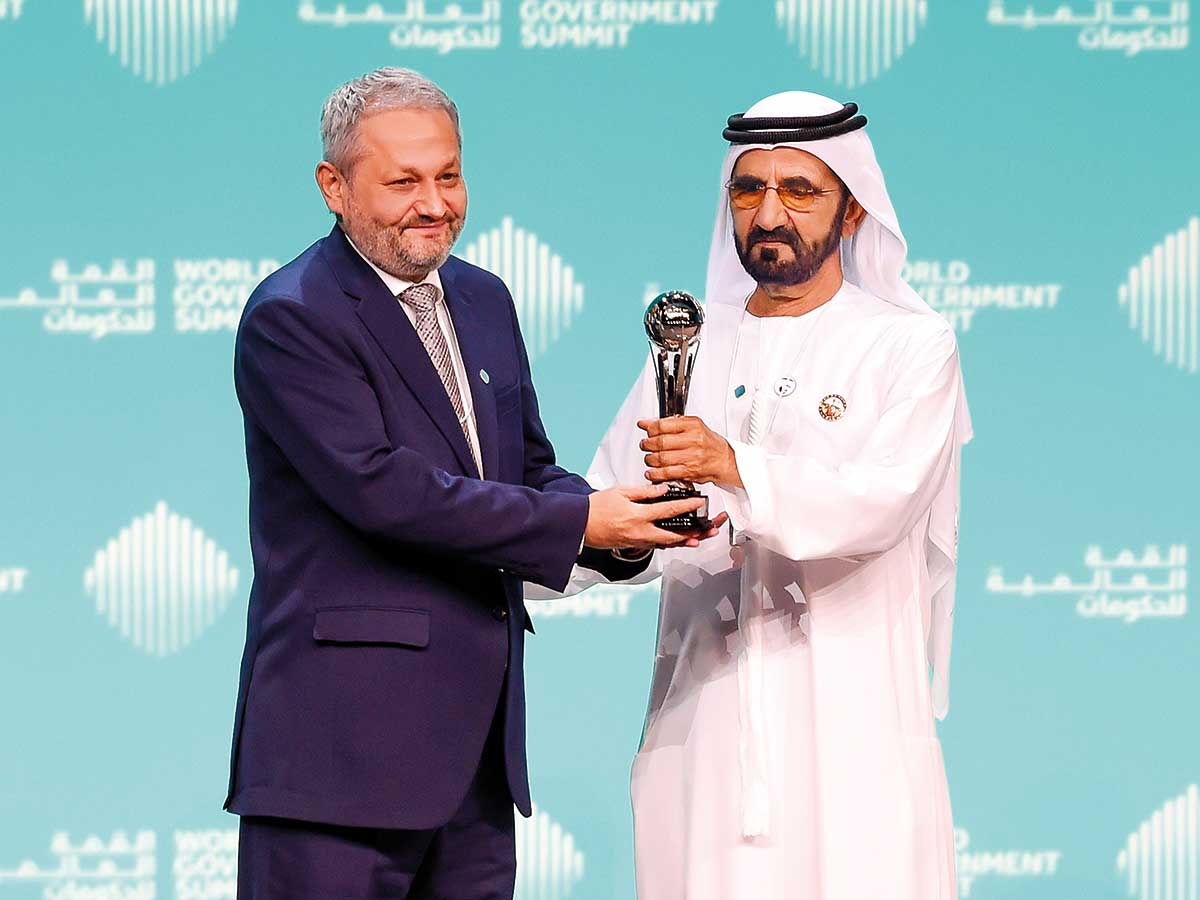 Shaikh  Al Maktoum presenting the Award to Dr Feroz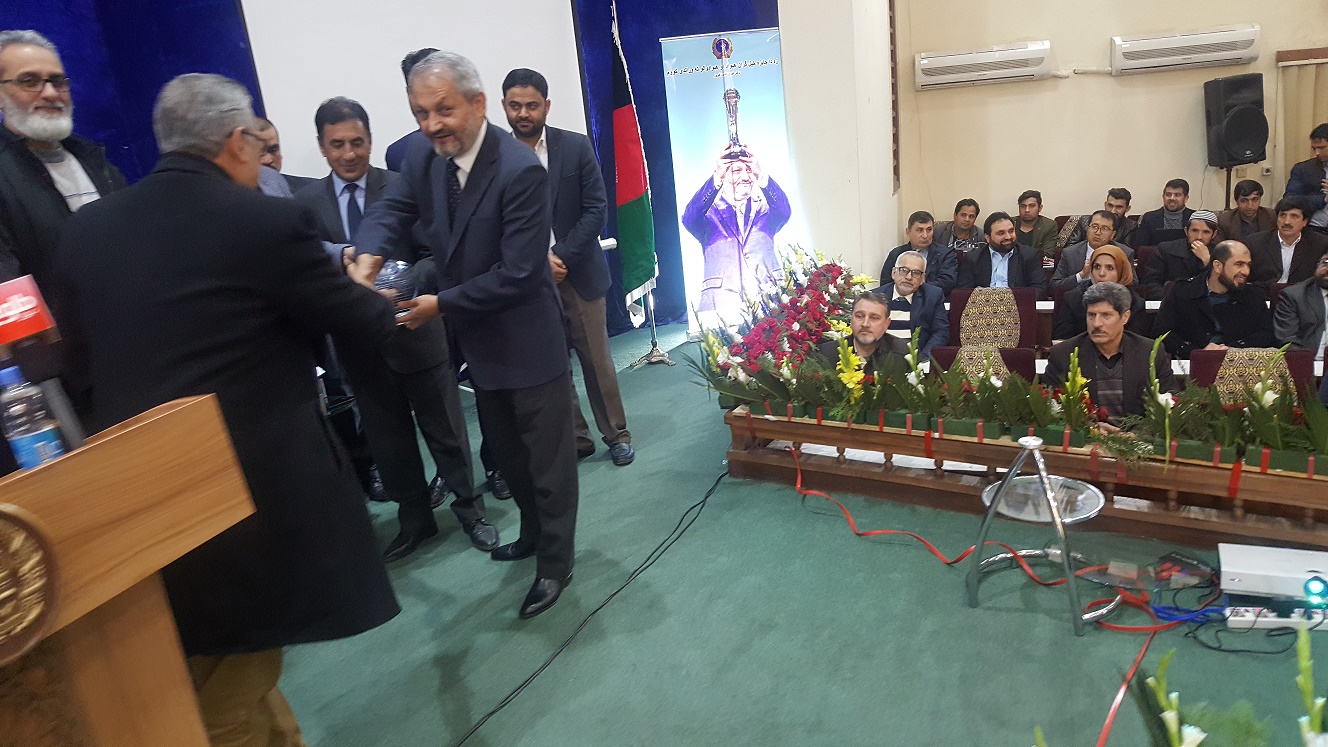 A honorary ceremony in MoPH, Afghanistan.