Education programs contributes to the following SDGs

AHDS provides higher education opportunity for the adolescence girls and boys to address shortage of professionals in health sector. Adolescence is a significant transition period and a unique window of opportunity to shape the healthy and successful development of future generations. Addressing the diverse needs of youth and adolescents is critical to end poverty and promote equality. Higher education skills help youth find a lucrative career while teaching how to deal with a variety of other real-life situations. The ability to solve problems and the ability to communicate with the people are even important. They learn how to approach in different ways and be open to alternate solutions. It enables them to develop critical thinking skills. Collaboration is often an essential aspect of any type of work environment. Learning how to collaborate with other students helps to learn how to interact better in a group. When the people earn a higher degree, they will be better off and can invest their money to stimulate the local economy. They will have enough time to allocate for volunteer work and help the community in which they live.
By creating an enabling and equitable environment where young people can exercise their skills, knowledge and leadership, they are able to step into new roles and lead the change themselves. AHDS implements gender-synchronized approaches that address the barriers in front of girls as well as working with boys and men to remove such barriers.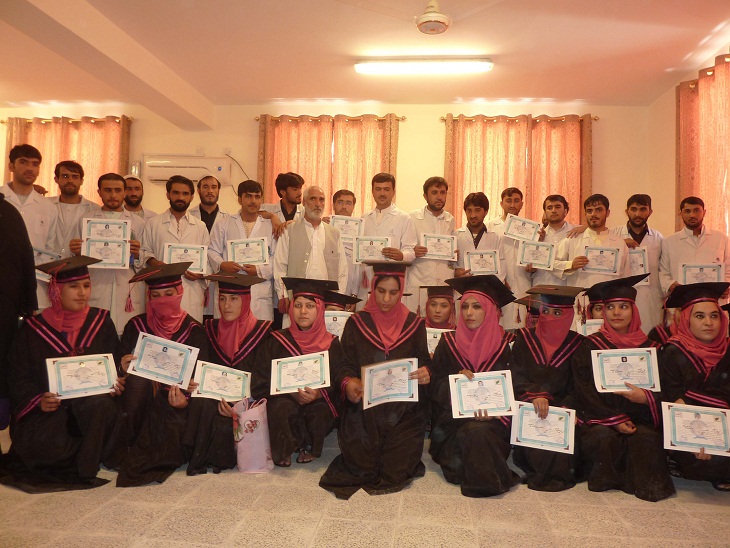 AHDS has experience of managing the Kandahar Institute of Health Sciences (KIHS) having midwifery, nursing, laboratory technician and pharmacy technician schools. In addition, has number of Community Midwifery Education (CME) and Community Health Nursing Education (CHNE) courses. All of the mentioned programs were accredited by the Afghanistan Midwifery and Nursing Education Accreditation Board (AMNEAB).
Health systems can only function with health workers; improving health service coverage and realizing the right to the enjoyment of the highest attainable standards of health depend on their availability, accessibility, acceptability and quality. Mere availability of health workers is not sufficient: only when they are equitably distributed and accessible by the population, when they possess the required competency, and are motivated and empowered to deliver quality care. The health workforce has a vital role in building the resilience of communities and health systems to respond to disasters caused by natural or man-made hazards, as well as related environmental, technological and biological hazards and risks. The health workforce will be critical to achieve health and wider development objectives in the next decades.
AHDS education centers adapt their institutional set-up and modalities of instruction to respond to transformative educational needs and are aligned with accreditation systems. AHDS approaches for pre-service, in-service, and continuous professional development (CPD) trainings to increase the number and skills mix of mid-level and community level human resources for health (HRH).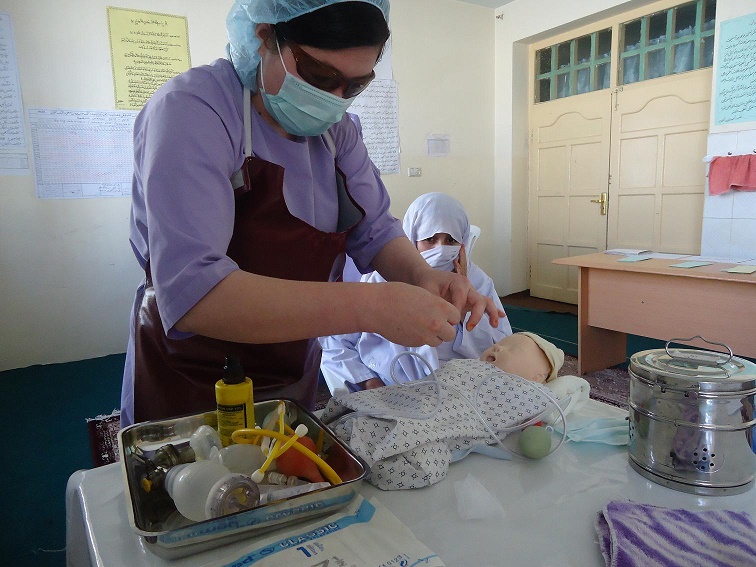 Vocational training, also known as technical and vocational education and training (TVET) is used to prepare for a certain trade or craft. It allows students to get ready for specific careers; focus on providing students with hands-on instructions. Considering the access and acceptability, AHDS provide vocational training in the community college or at trade schools for adults.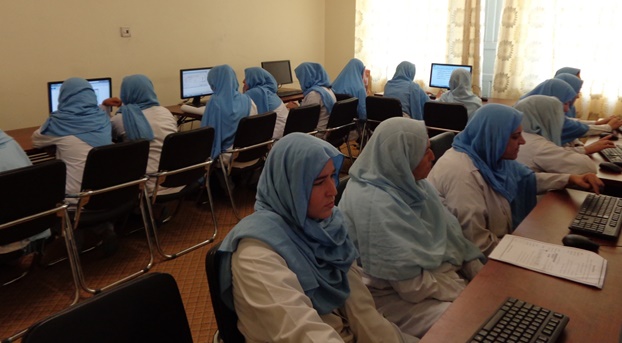 School health and nutrition (SHN) with child focused health education (CFHE) and learning for healthy life (LHL) programs are innovative approaches taken by AHDS to strengthen health status with particular impact on mothers and children. They empower the mothers and school age children taking better care of themselves and their families.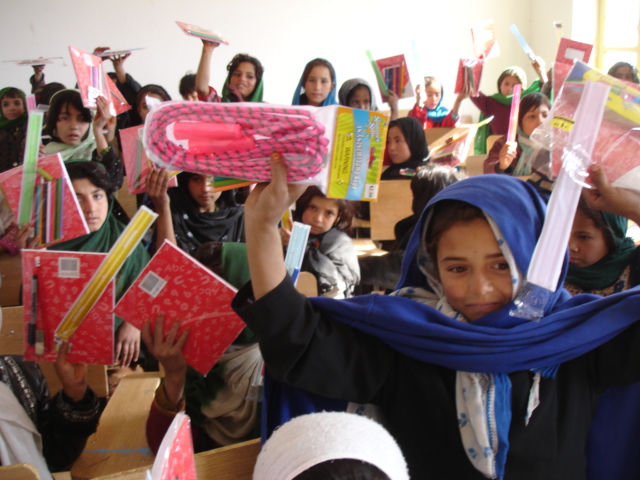 Furthermore, AHDS conduct Certificate programs typically consist of a short series of job-specific courses. They are tailor made initial and refresher courses for the teachers and health staff based of their training needs assessment (TNA). They include but not limited to communication skills, training methodology, effective teaching skills (ETS), management information system (MIS), report writing, supervision, monitoring and evaluation (M&E), project cycle management (PCM), human resource management (HRM), community health worker (CHW), leadership, management and governance (LMG) and health-specific topics.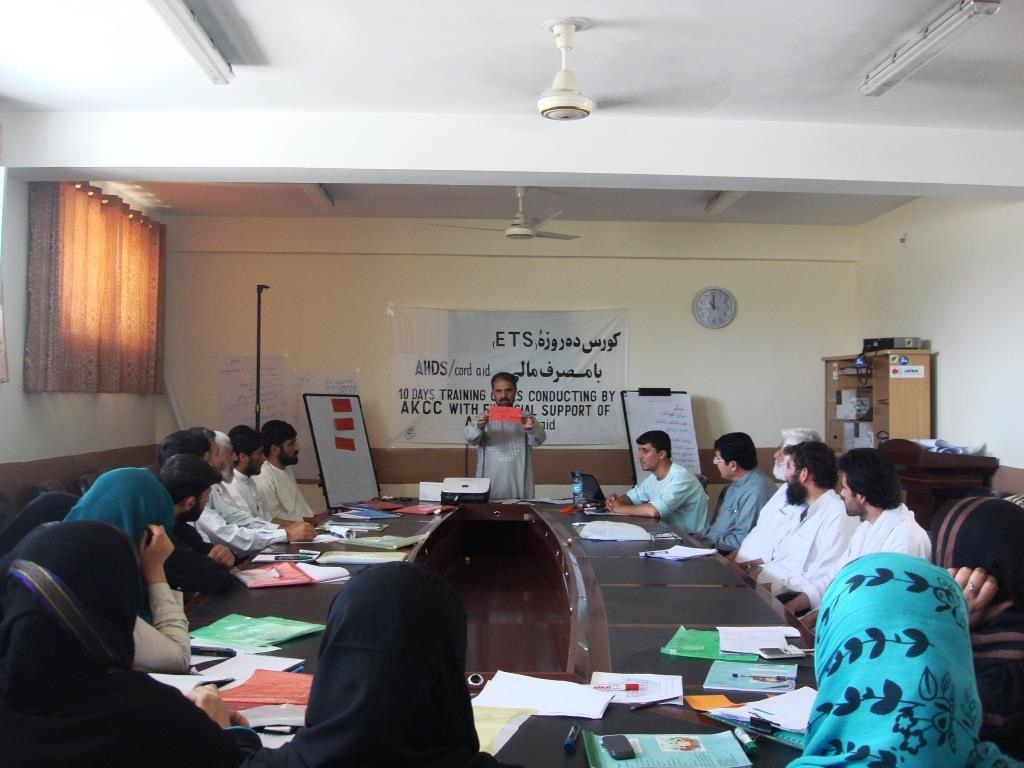 Building capacity is not a short-term undertaking. Periodic assessments help guide the process since the environmental conditions and expectations change. Mid-course corrections are likely as new conditions unfold and new needs arise. The process of ongoing feedback and adjustment can both strengthen capacities of AHDS and the beneficiaries.